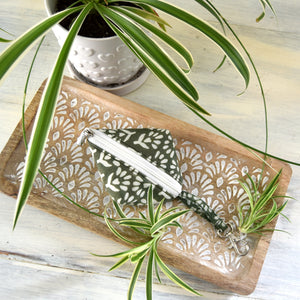 This lovely little zippered keychain pouch is the perfect size for holding coins, lip gloss, candy or any small item that you want to keep handy while driving. It got its name because it looks like a kite with a tail and because a kite is a symbol of freedom.
The outer shell is of lightweight cotton with an inner contrasting liner. Reinforcement interfacing helps it to keep its shape and hold up to the rigors of a busy schedule.
Approximate Size: 5 X 3.5 X 1.5 inches.