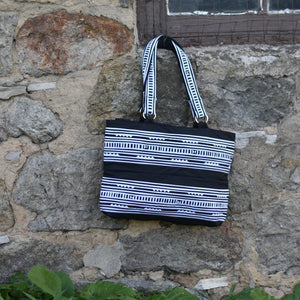 Intricately inlaid wedges and squares of cloth display the art of Prismatic patterns as well as the talent and patience of an ancient craft. Bag features zippered top closure, inlaid cloth outer shell with black lining and 2 pockets.
12" H x 16" W with 12" handle.
Made in Northern Thailand.