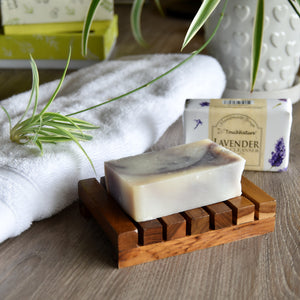 The Teak Soap Dish by Touch Nature is a wooden dish for holding soap.
It elevates the soap up to allow it to dry between use.
 It is made of Teak wood which has
 a naturally high oil and rubber content which forms a barrier against mold and mildew. The wood is exceptionally strong and durable, and can last a long time.